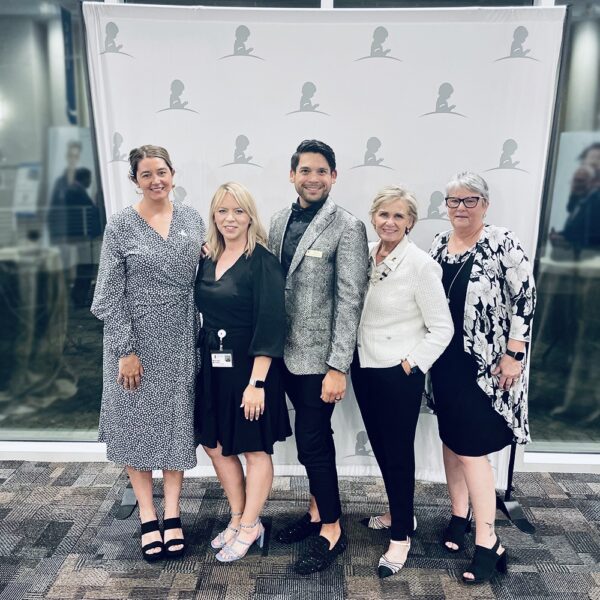 We love partnering with St. Jude Children's Research Hospital by bringing our unique performance media approach to the Mid-Atlantic region of this non-profit organization. Philanthropy centered around children is business that stays close to our hearts, whether it's contributing to find a cure for childhood cancer, supporting our local Children's Hospital of Richmond, or investing in children's futures by giving to Scholarship America.
As our Media Intelligence Team helps St. Jude strategize on how to spread their message into local communities within the region, we've had the privilege to meet some pretty special people. Crystal Gregory, Executive Director of the Mid-Atlantic Territory, and Area Development Advisors, Mercedes McGinthy and Steven Schwamman-Hayes are a passionate and duty-driven squad that have so warmly invited the Spurrier Group team into the St. Jude family.
The St. Jude mission is one that still holds true since 1962 when founder Danny Thomas said that "no child should die in the dawn of life". He made it his life's work to advance cures for pediatric cancer through research and treatment and make it available to every child in the world. Bringing that mission into 2023, means that St. Jude is proud to be leading the discoveries in ending childhood cancers, which now has a survival rate of 80%, compared to 20% just 60 years earlier. The treatments pioneered by St. Jude are now implemented in children's hospitals nationwide while their leading research and healthcare protocols are always shared freely with these institutions.
Having had the opportunity to meet St. Jude families and listen to their personal stories, there is no question that they always put patients and their families first. Some have likened their experience at the hospital as stepping out of the dark and into the light and some have called it a true miracle. This spring, part of the Spurrier team attended the St. Jude Anchor of Hope gala that took place at the Mariner's Museum in Newport News, Virginia. A St. Jude patient, diagnosed with an aggressive form of pediatric cancer at eighteen months old shared her story of hope as a healthy and vibrant fourteen-year-old. Local, neighborhood businesses, regional companies, and community leaders from Chesapeake to Hampton Roads raised $357,000 that evening as advocates for St. Jude.
Cultivating awareness and delivering a message of influence are crucial to the overall mission of St. Jude….and that's where our team does our thing. We are beyond honored and enthusiastic to work with our local St. Jude leaders to make an impact and build community relationships for an organization with global reach.