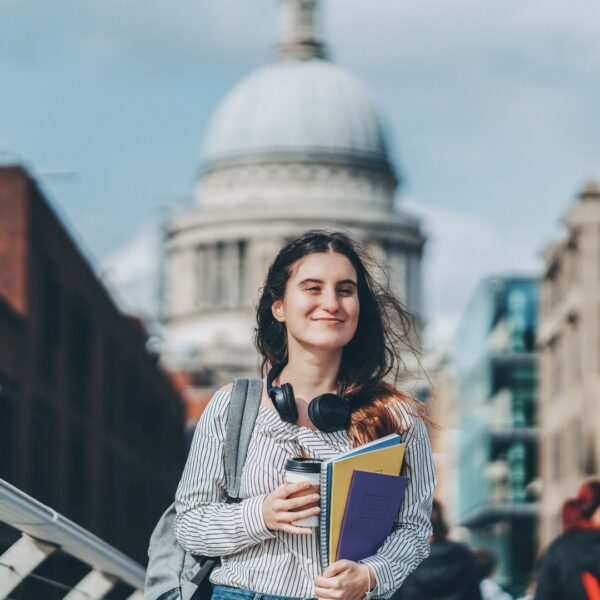 There is no lack of awareness in the category of education. In fact, it is one of the most heavily advertised verticals and considered parallel with tourism, automotive, and healthcare. How the brand is positioned inside the category is the key differentiating factor and Spurrier Group has been helping schools, universities, and education-related organizations stand out for over 20 years. Because we've been partnering in the education landscape for so long, we understand the higher education category with all the influences that can affect a students' decision. Our in-depth knowledge and experience, unmatched buying power, and consumer-focused, performance-based approach have accomplished strategic campaign goals and resonated with key audiences.
Goal: increase enrollment
Spurrier Group has been the agency of record for the University of Richmond's School of Continuing & Professional Studies (URSCPS) with goals to rebrand itself to attract an increasingly premium student candidate pool. This school offers degree and certificate programs, enrichment opportunities, professional training, and college course work for part-time and non-traditional students of all ages. A variety of evening programs with credit and non-credit courses make it possible for those with busy schedules to further their education. Since serving as their media partner for almost twenty years, we have helped the school's overall position with prominence and positive measurable outcomes.
Over the course of our contract, along with their in-house marketing teams, we have evolved the advertising efforts to be customized with the ever-changing landscape that continuing studies colleges are faced with.  We've help grow enrollment and their standing as one of the top colleges in the country. During this time we have also worked with the Robins School of Business, developing segmentation research, strategy development, and media placements. Their primary goal has always been to bring heightened awareness to their master's program and to increase their applicant pool within the Richmond market and surrounding areas by digging deeper into target segments so that they could execute campaigns with more effective results. They are regarded as a top business school and ranked in the Top 20 in Poets&Quants, a popular provider of information on business programs across the world.
The Steward School contracted Spurrier Group to conduct research to help the school better understand the values and media consumption habits of their prospective students and parents. By leveraging that data, we also developed a media campaign to reach these targets and increase student enrollment more effectively. Today, the Steward School is defying decreasing student engagement statistics from elementary to high school by adhering to their core focus of preparing students for college and community involvement. They've just celebrated 50 years of excellence as an independent co-ed JK-12 grade school.
One of our newer education clients, Clarke University, a private undergraduate college with 19 academic departments offering over 40 majors, has used our research capabilities to gain insight into adolescent media consumption to increase applicant volume in three primary areas: freshman, transfer students and the Nursing DNP Program. This access to detailed research has shown that YouTube and Tiktok have vast reach and are powerful awareness driving tactics that reach their intended audiences.
Goal: build reputation
Old Dominion University (ODU) is well-established having evolved from a commuter school to an on-campus university receiving multiple accreditations as well as being recognized for achievements in sports.  In 2016, Spurrier Group was awarded the contract to provide branding, advertising, and marketing communication services by collaborating with multiple agency partners including ODU's in-house marketing team.
In recent years ODU has earned its place as being recognized as a top tier institution in the U.S. News & World Report's Best Colleges ranking. Their undergraduate nursing program is among the top 30% in rankings across the country. This year they attained a highly sought R1 level research status, a classification that puts them in a prime position when applying for research grants, recruiting faculty, and enhancing the school's overall reputation as a top-producing research institution. Most impressively, ODU ranked 49th in the world and fourth in the nation for reducing inequalities in the Times Higher Education World University Rankings in 2021.
Goal: stand out
In the 2020-2021 school year, one challenge that ODU faced in freshman enrollment was that other competitive schools had begun spending excessive ad dollars in their own backyard. ODU has a disproportionately large military population due to the many bases in the area. Competitor schools knew that the student body pool was rich and therefore steadily increased their spend in Norfolk. While being as efficient as possible with a limited budget, our strategy targeted the family members of potential students with safety and value messaging. This micro targeting of message and audience reduced wasted impressions, provided the most relevant content to each segment and the outcome was a significant shift in website activity, virtual and live campus tours, and ultimately, increased quality applications.
Goal: community engagement
We have had the honor to work with local education-related organizations, the Virginia Education Association (VEA) and the Community College Workforce Alliance (CCWA). The VEA is a statewide community of more than 50,000 teachers and school support professionals working for the betterment of public education in the Commonwealth. Spurrier Group spiked awareness of VEA's mission amongst members of the Virginia General Assembly just prior to a key vote about education funding with a geo-targeted media campaign in downtown Richmond.
The CCWA is a partnership between J. Sergeant Reynolds Community College and John Tyler Community College (now Brightpoint Community College) that serves workforce needs by providing job preparation, customized instruction, skills assessment, and educational programs to job seekers across central Virginia. Spurrier Group developed research and media strategies for an integrated communications campaign to increase awareness of the organization. As a result, courses were administered by more than 100 instructors to over 17,000 students representing approximately 1,100 employers in the region.
Fulfilling potential
Higher education specifically isn't the same today as it was yesterday. Even before the massive impact of the Covid-19 pandemic, colleges and universities realized that they needed to start building brand affinity to an even younger demographic.  Additionally, schools needed to become flexible in class offering both on campus and online and that the advertising strategies have had to adapt to optimize this more hybrid student experience.  Target audiences now include a host of segments that can influence a student's final decision and clients need an agency that can effectively reach all of these diverse audiences at the appropriate level and with the most relevant messaging, all with little to no increases in marketing spend.
By focusing on media goals as well as business goals, synchronizing the message with the creative strategy, and providing the team with full access to dashboard data, Spurrier Group clients are seeing positive ROI and RoAS. We are successful when our expertise lends education institutions the capability to provide knowledge and growth to the next generation.  And, it is a privilege to be able to do so.