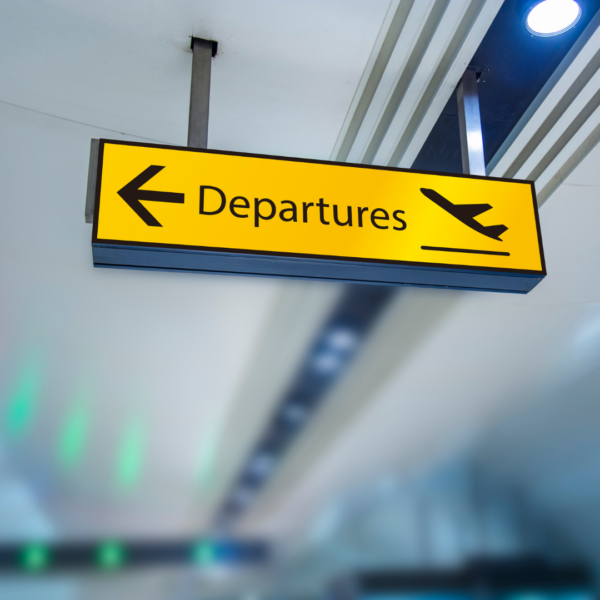 Spurrier Group knows all about the journey. We know you have places you dream of and places you need to be. Since 1997, we've been collaborating with clients in the travel, tourism, destination, and hospitality sectors talking about just that, and how success is defined for each of them in an industry that generates $1.9 trillion in economic output and supports 9.5 million American jobs. Maybe it's bringing awareness to a construction project on Route 29 for VDOT, getting a higher annual hotel tax revenue for the Illinois Office of Tourism, or educating a hyper-targeted audience that Air Canada offers a wide range of international destinations.
So, how do we create messages that encourage people to act? How do we talk to audiences in a way that resonates them? We developed a nearly fool-proof approach to performance media. We have a collaborative process that integrates all parts of a marketing campaign to ensure not only cohesiveness with the creative message, but to align all paid, owned, and earned communications so that they lead to trackable goals and metrics. Our job is to find the right mix of communication channels that will yield the highest ROI…and we're really good at it.
When Donna started her company (Spurrier Media Group) in 1997, one of the agency's first clients was Colonial Williamsburg. In the late 90s, attendance was declining as several competing destinations grew. Local creative agency, Just Partners Inc., asked Spurrier to team up to launch a series of "tongue in cheek" TV commercials that featured historical figures like Patrick Henry and Thomas Jefferson proclaiming they would rather go to Colonial Williamsburg than (newly opened) Disneyland. The takeaway was successful as the next years' ticket sales grew after audiences saw all the fun and educational things a family could do in Williamsburg.
Tourism: the backbone of domestic economy 
 We have had the opportunity to work at the state level for many travel, destination, and tourism clients. Whether it's private, public, or government entities, we understand the unique nuances of each state from the smallest of counties to national media markets.
The Illinois Office of Tourism has been one of our greatest successes in recent years. Their key objective is increased revenue through hotel bookings. By hyper-targeting to key audiences with a full funnel execution, 2019 was a record-breaking year due to the 15.7% increase in tracked hotel revenue, 77.8% increase in total travelers, and 62.8% increase in hotel bookings. This year, ROI is 30% higher than 2019, pre-Covid. We call that record breaking!
The primary goal for Maryland's Office of Tourism was similar as they aimed for an increase in hotel revenue. We implemented a combination of upper funnel tactics (broadcast tv, connected tv) to mid/lower funnel tactics like online travel agencies that were used to connect with audiences throughout their vacation planning process. Results showed an ROI of 5:1 based on partner reported data.
One of the Choose Chicago goals is to drive awareness to events and happenings in their vibrant city. Our strategy strongly relies on geotargeting as their business goal is to maximize hotel lodging tax and a media goal of creating a full funnel plan to increase revenue. For a city with already such established notoriety in surrounding states, we're having fun competing with other well-known, "big" markets like Los Angeles, New York City, and Las Vegas. For the 6th year in a row, Chicago has been named the Best Big City in the U.S. by Condé Nast Traveler's Readers Choice Awards.
From a state to a city, down to a destination, we helped Navy Pier focus their rebranding as the "people's pier" while highlighting the dynamic, eclectic experiences and enthusiasm for a true Chicago landmark. By breaking down the variety of audiences, we targeted them through the smartest channels and strategically placed media. Over the past twenty-five years Spurrier Group has been achieving results in this specific vertical of tourism for destination attractions like the National Geographic Museum, the Virginia Museum of Fine Arts, the National Archives Museum, and the International Spy Museum.
Oh, the places you'll go
When it comes to travel, we know how vital it is to deliver a strong message. Effective transportation and a region's infrastructure is vital for economic growth, so communication is key. We have worked with international titans like Air Canada while also putting down solid roots in the Commonwealth with clients like the Virginia Department of Transportation, in addition to Amtrak Virginia, Hampton Roads Transit, and Petersburg Transit Authority.  
In 2017, J. Walter Thompson Toronto selected Spurrier Group to partner in building interest and driving awareness amongst professionals of Air Canada's range of destinations. This was a high funnel awareness approach while delivering a clear path to purchase. We targeted in market audiences internationally with activated campaigns in Denver, Boston, and Washington DC. Across the various markets, the campaigns delivered on the goal of increasing awareness of Air Canada destinations as well as consideration and favorability for the brand. This is in turn sparked double digit lifts in paid and organic search volume and ultimately, trips booked.
Spurrier Group helped Amtrak Virginia with the promotion of two new rail lines, connecting the busy Northeast corridor from Lynchburg to Washington and Richmond to Washington, to college students, retirees, and business travelers. By understanding the research and implementing a strategy to reach those specific audiences, Amtrak's ridership goals doubled during the first year. It also raised $7.5 million, triple the goal in ticket revenue. With a budget of $50K, we stayed true to the research and placed media that would deliver the greatest return on ad spend.
We enjoyed many years working with the Virginia Department of Transportation (VDOT) communicating with Virginians. Multiple large scale construction projects like Route 29, I-95, and I-64 bridges needed communication campaigns that would inform commuters and provide information. Growing awareness for construction projects by building a positive perception led to behavioral change in commuting, which resulted in lower congestion around these projects. In 2016, Spurrier Group was commissioned to increase awareness to the use of EZ Pass toll transponders to ease congestion across the Elizabeth River near Portsmouth. By running a fully integrated, geo-targeted campaign, we activated 86,000 sales and doubled the campaign goal. Interstate 81 is considered the backbone of the East Coast freight network and moves goods efficiently while running parallel to the Blue Ridge Parkway. By alerting the community to the I-81 corridor improvement plans, more than 6 million hours of delay was reduced and annual crashes along the corridor were reduced by 450 accidents.
Spurrier Group is currently partnered with ICF Next to work with the North Carolina Turnpike Authority, as we help North Carolinians build favorability and adoption of toll transponders for major highways throughout the state.
Now more than ever people value a travel experience with convenience, safety, and security. Travelers want to protect their investment. Spurrier Group was excited to announce Allianz Travel Insurance chose us as their agency of record this past spring. The domestic branch of Allianz serves 40 million U.S. customers and wanted to partner with Spurrier Group for our innovative approach to strategy and our mission to convert data into actionable insights. Their goal is to expand audience base and overall digital marketing to increase the volume of direct policy sales. We did a deep dive on audience and behavior and explored two key audience segments with substantial room for growth. It requires a full funnel approach with goals to educate, engage, and convert. There's opportunity because when we know the ins and out of how a particular audience behaves, then we can predict where we can meet them in the world.
When looking at the tactics used to reach a passenger on Air Canada or a daily commuter on I-95, the scales are different, the strategy, planning, and buying will vary, but the goal is the same: let's help people get where they're going.
Roadblocks
There have been times when we have encountered bumps in the road. There have been industry changing moments that have had massive effects on travel, booking, and state tourism revenue. Spurrier Group has taken the challenges as they happen and recalibrated. In 2001, Spurrier Group was awarded the Virginia Tourism Corporation account and had plans to launch a multi-tiered "Virginia is for Lovers" campaign right before September 11. We took a pause and placed a "We Love New York" ad that appeared in the New York Times later that day. Over the length of our four-year contract, we were the driving force behind one of the industry's first online lead-generation campaigns and data showed that visitation to the Commonwealth rose to 31.4 million in 2001 and to 33.4 million in 2002. In a post 9/11 landscape, when travel decreased dramatically, VTC and SG leveraged media dollars efficiently for a greater impact and ROI.
When travel declined in 2020 due to the pandemic, our tourism clients turned to us. The travel environment was quickly limited to in-state, so we sidelined a national campaign and pivoted to a regional approach for the Illinois Office of Tourism. By relying heavily on accumulated data, we targeted audiences who felt comfortable leaving their homes for work, the gym, or local restaurants and people who searched for outdoor activities. We knew this was a temporary audience, but we had a high rate of recapture using precise targeting tactics. Post-covid, we needed to reach people who were ready to travel. The problem was that they couldn't be neatly categorized into a certain age or income. We pivoted and developed five targeted groups that came from mindset alone, from "the immediate traveler" to "the cautiously reemerging". The outcome from this "recovery" approach was hotel revenue increased by 147% and 286%, in each respective test market, which confirmed that growth in these new markets was advantageous.
 Something to be proud of
No matter the years of experience, we are constantly evolving as media modernizes into a more personal and digital experience. The Spurrier team stays knowledgeable on the newest trends and changes that affect all advertisers and we aren't afraid to adapt them into our process. A progressive approach is what keeps us on our game, delivering high ROI for our clients. Being so diverse in our planning and buying range ensures that we stay at the top of the industry's trends and tools. Because our tracking capabilities allows for more efficient optimizations, we can fluidly make easy adjustments to media based on analytics.
Whatever the external variables, we have never strayed from our process of collaborating with the client and following our core method of delivering growth. We haven't attained this success and become a leader in these industries alone. For twenty-five years we have maintained successful relationships with programmatic and agency partners, including well-established travel divisions of media vendors. Trusting in each other's capabilities, allowing ourselves to be candid, and creating team environments yields powerful results.
Spurrier Group has gained immeasurable knowledge on this journey. Today, travel is back, and we are putting our decades of experience to work for some of the greatest destinations in the country. Our team is honored to put our small but mighty mark on the industry.